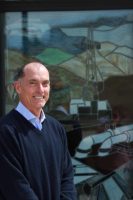 Bill DeGraeve - Director of Drilling
Bill has contributed over 35 years to the Oil and Gas industry. His background includes reservoir, production and drilling engineering; as well as large project, and operations, management. Bill understands there is a balance between process and productivity; and that not enough of either can be of concern. Working at True Drilling is satisfying because the employees take pride in their work; and they are self-motivated to achieve operational excellence and customer satisfaction. Bill remains active in the industry as a member of the Society of Petroleum Engineers, and he is a Director of IADC. He enjoys giving back to the community, and does so through multiple volunteer roles.
Gregg Tubbs - Director of Business Development
Engaged as Director of Business Development for True Drilling since 2014, Gregg's passionate focus is on growing the business, expanding new customer markets, services and development of strong connections with customers and associates. Prior to True Drilling, he was a founder and Executive Vice President of DHS Drilling and part of the leadership team from 2005 through 2013. Before entering the oilfield industry, he had careers in Agricultural Banking/Bank Director, Investment Banking and Financial Services, Real Estate and Residential construction. Graduated from University of Denver with a BSBA and has a MBA.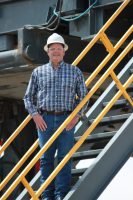 Frank Taylor - Operations Superintendent
Frank Taylor Jr. is the Operations Superintendent for True Drilling LLC. Frank grew up on a farm outside of Dickinson North Dakota and is third-generation oilfield. With 31 years of leadership in the industry, he is responsible for 14 drilling rigs, along with 1 well servicing rig. In his twenty-four years with True Drilling Frank has helped True Drilling grow from the legacy mechanical rigs to the new state of the art AC rigs, with full automation. Along with his passion for drilling rigs, he enjoys his family, fishing, four wheeling or any other outdoor adventure.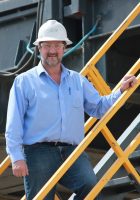 Dave Terrill - Drilling Superintendent
Dave joined True Drilling in November 2017. Prior to joining True Drilling, he started his career with Veco Drilling and then joined Bronco Drilling. During his career with Bronco Drilling he served as Superintendent, Rig Operations Manager and then Vice President of Drilling. Nomac Drilling a wholly owned subsidiary of Chesapeake acquired Bronco Drilling in 2011. Dave served as Operations Manager during his career with Nomac Drilling. During his work journey he has worked in most of the US basins, and the Vera Cruz basin. He holds a Bachelor's degree in Business Administration from the Colorado Mesa University.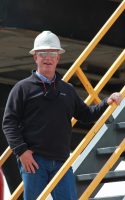 Brian Blosmo - Safety Coordinator
Brian has been the Safety Coordinator for 10 years and has been in the safety field for 26 years. Brian was raised in western South Dakota and attended college at the University of Oklahoma Norman. Brian lives with his family on a ranch in Laramie County Wyoming.